Course Project for PhD course 'Using maths and computer science to do social good'
Description
In the PhD course Using maths and computer science to do social good we worked on a video in which we explain how machine learning works on a high level. As an example we use a medical classification of heart attacks to show how this technique can help to save lives.
We aim to school students of age 14 to 16, which know what a straight line of linear function is. From this knowledge we generalize the concept in an intuitive and visual compelling way. We have developed a video in english, swedish and accompanying interactive blog posts in english and swedish.
---
Authors: Daniel Gedon, Fredrik Gustafsson, Erik Hallström
Links: Video English Video Swedish Interactive Blog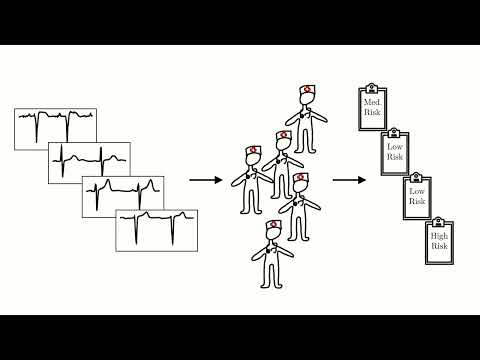 ---
Back to page: Coursework.